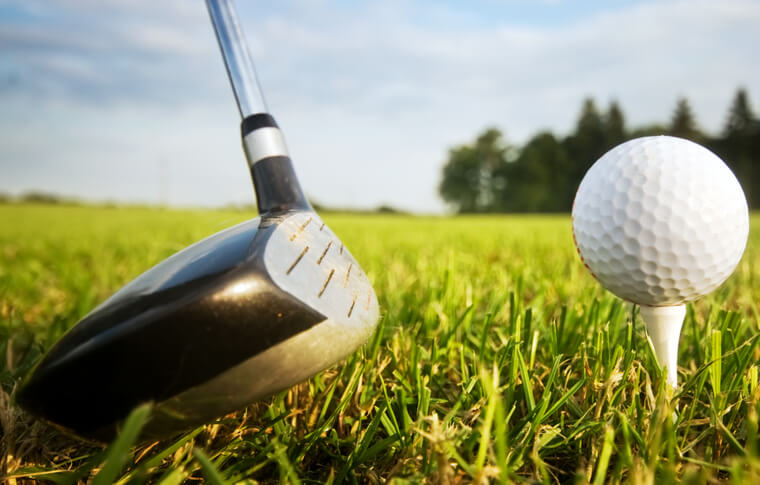 Just like in the USA and Canada one of the biggest and most popular sports for locals and tourists in New Zealand is golf! In this blog post, we have listed our favorite best golf courses in New Zealand for international tourists.
Below you will find our opinion of the best golf courses in New Zealand listed from the North Island down to the South Island.
Best Golf Course in Northlands:
Kauri Cliffs Golf Club
Ranked as the second-best golf course in New Zealand by many sources and 49th-best in the world by US Golf Digest, Kauri Cliffs is one of the most prestigious places to play a round of golf in New Zealand.
Kauri Cliffs is located in the far northern part of the North Island in New Zealand, near the Bay of Islands and about a 5-hour drive from Auckland. This position allows for hilltop views of the ocean. The land used to be a sheep ranch, and the designer (Dave Harman) decided to keep some of the natural rough shapes of the land in his design. You'll find native bush and tree ferns in parts of this course.
The Kauri Cliffs Lodge is one of the best five-star luxury accommodations in the country, incorporating relaxation, refined surroundings, and fine dining. As the Green Fees are quite steep here we suggest staying at the Lodge for a bit of a discount.
Nicest Golf Course near Auckland, New Zealand: 
Titirangi Golf Club
Located just a thirty-minute drive from downtown Auckland is Titirangi Golf Club, both US Golf Digest and Australian Golf Digest rank Titirangi as the 8th best course in New Zealand. Titirangi is the only course in New Zealand designed by the world-famous Alister Mackenzie. This design is in keeping with his other designs, honoring the natural landscape and allowing it to shape the course.
We suggest staying downtown to enjoy Auckland City and then taking a half-day to play a round at Titirangi. for a nice golfing experience.
The top Golf Course in Hawke's Bay, New Zealand: 
Cape Kidnappers
Ranked as the best golf course in New Zealand by many sources and 16th best in the world by US Golf Digest, Cape Kidnappers often competes with Kauri Cliffs for the most prestigious title.
Cape Kidnappers is located on the central eastern coast of the North Island, outside the town of Napier and within the fertile Hawke's Bay wine-growing region. Not quite a links course, Cape Kidnappers is perched on a windy clifftop precipice over the Pacific Ocean. Architect Tom Doak placed holes along ridgelines running perpendicular to the ocean, with deep ravines in between. The scenery here is so jaw-dropping that this course is often featured in New Zealand advertisements and postcards.
Like Kauri Cliffs, green fees are expensive, but guests of the on-site lodge receive a bit of a discount. And like Kauri Cliffs, the on-site lodge is in the top tier of New Zealand accommodations. Enjoy rare birdlife, rolling farmland, fine wines, and the epitome of laid-back Kiwi hospitality at the five-star Cape Kidnappers Lodge.
What are the best Golf Courses in Taupo, New Zealand?
Kinloch and Wairakei
Located in the center of the North Island, Taupo is most well known for its geothermal activity, challenging day hikes, sparkling lake, and excellent fishing. However, it also has two golf courses that are most definitely up to snuff for any golfer.
Kinloch Golf Club is ranked third in New Zealand by US Golf Digest and fifth by Australian Golf Digest. It was also the only course outside North America listed by Travel and Leisure magazine in their top ten new golf courses a few years ago. Designed by Jack Nicklaus, it's an inland links course with lots to challenge, even a championship golfer. The scenery is rolling farmland with some views of Lake Taupo. Stay at the on-site luxury lodge for convenience or schedule a tee time here and stay at your choice of accommodations in and around Taupo.
Wairakei International Golf Course is currently ranked seventh in New Zealand by US Golf Digest and ninth by the Australian Golf Digest. Unlike the golf courses listed earlier in this blog, Wairakei has been around for decades, allowing golfers a comfortable feeling of being "settled in" amongst the well-established trees, vegetation, and large, wide greens in this traditional offering. 
The Best Golf Course near Wellington, New Zealand:
Paraparaumu Beach 
Having hosted 12 New Zealand Opens and high-octane players like Tiger Woods, Paraparaumu is one of the most prestigious courses in New Zealand for international golf stars. However, it's too often overlooked by tourists in favor of Kauri Cliffs or Cape Kidnappers. US Golf Digest ranks this course as the sixth-best in New Zealand, and Australian Golf Digest ranks it seventh.
It's an hour by car or train to the North of Wellington along the coast, in the tiny town of the same name. The location is great for a day trip from Wellington and is right nearby relaxed, quiet, laid-back beachy towns. The course itself is described as an undulating links course, with a "challenging layout" (Australian Golf Digest). 
The Best Luxury Golf Courses near Queenstown, New Zealand: 
Millbrook Resort, The Hills, and Jack's Point
We've chosen to list only three golf courses on the South Island of New Zealand, all of which are near Queenstown. There are some great courses in other parts of the South Island, especially around Christchurch, but none are quite up to the standard of the others we've chosen to include in this list. Plus, Queenstown is undoubtedly the most popular place for international tourists to visit in New Zealand. It is the country's adventure capital, with the Southern Alps and Lake Wakatipu providing some of the most beautiful countryside in the world.
Millbrook Resort
Millbrook Resort is located in Arrowtown, about a half-hour drive from Queenstown. It's a full golf resort with all amenities, including the internationally acclaimed golf course. You can stay at the resort or elsewhere and schedule a tee time here if you like. Green fees aren't nearly as expensive for non-guests as at Kauri Cliffs or Cape Kidnappers. The New Zealand Open was held here in 2017. US Golf Digest ranks Millbrook as the tenth-best course in New Zealand, and Australian Golf Digest pegs it at number eight. Golfers feel nestled in the mountains here, with the Remarkables mountain range as their backdrop.
The Hills Golf Club
The Hills Golf Course has been home to three recent New Zealand Opens in a row and is also located in Arrowtown, about thirty minutes from Queenstown. Also located in the mountains, you can expect dramatic valleys and rocky outcroppings, with panoramic views from each tee. Tee times can be tough to get here, so ensure to book early and ask for the assistance of a travel professional.
Jack's Point
The third course in this area that offers an excellent experience for international visitors is Jack's Point. Located just outside Queenstown near the airport, this course is bordered by sparkling Lake Wakatipu on one side and the Remarkables mountain range on the other. It has kept the integrity of the land as well as possible, designing the greens around the natural landscape. Australian Golf Digest ranks this course as the second-best in New Zealand and the number one in golf courses that offer public access. US Golf Digest ranks it fifth in New Zealand.
How to Book a Golf Vacation in New Zealand: 
Does the stunning landscape of New Zealand have you craving to golf there? Then it's time to get planning. New Zealand is becoming increasingly popular with international tourists, not just golfers, so booking as early as possible is essential. Nine to twelve months in advance is an excellent time to start planning. If you have less time, don't fret — enlisting a travel professional's services will be even more important.
At Go Walkabout Travel, we're your expert travel specialists for planning a golf vacation to New Zealand. Our New Zealand Golf Experts can help you decide whether the on-site accommodations at golf courses would be most enjoyable for you or if you'd be better suited to staying somewhere else. We'll also make sure your tee time fits seamlessly into the rest of your trip.
Don't delay — it's time to start booking your golf holiday to New Zealand today! Contact us now to get started.