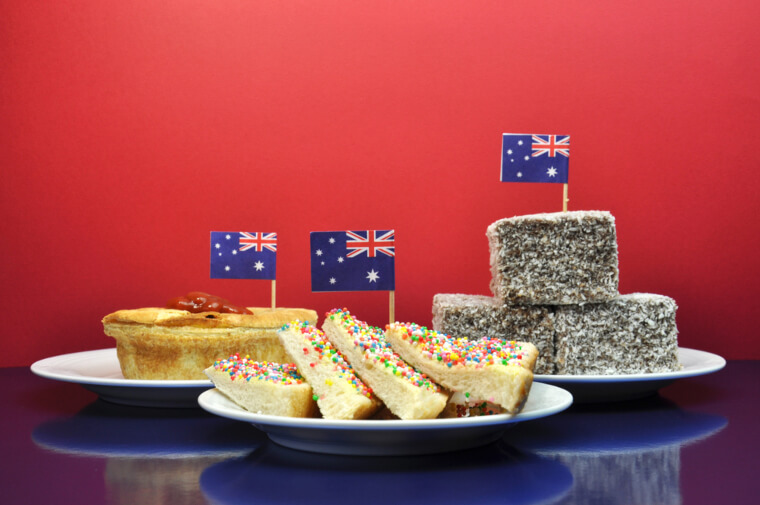 I once stayed in this hotel, and much to my disgust, they had bathroom scales in the room!
While glaring at these scales and pondering whether I should go speak to reception, I had the revelation that without good food you have lost a major component of an awesome Travel Experience.
No matter what budget you have there is something to suit everyone's taste buds in Australia and New Zealand.  For those folk who just want something quick to eat, try stopping into a local bakery in Australia or a Dairie in New Zealand.  Pick yourself up a meat pie and enjoy (do not worry if you are a non-meat eater there are different types of pies to suit most people's taste buds.)
Nobody should ever visit New Zealand or Australia without visiting the local Fish and Chip shop. Make sure you pick a coastal town because fish and chips always taste better when sitting by the ocean, and yes, you will be the new best mate of those pesky seagulls.
Stepping it up a notch are the local pubs and surf clubs. Walk on in and check out the blackboard on the wall for the daily special. I have to tell you, folks, I had the best Roast Lamb dinner ever at a pub at the Viaduct Harbour in Auckland.
When in Australia make sure you try Moreton Bay Bugs (no they are not really bugs, they are more like flat lobsters) If that isn't your style, we also have an abundance of other fresh seafood to try… Oh… and remember, we call them Prawns in the South Pacific not Shrimp!
In
Queenstown
, New Zealand, try our hidden gem "The Cow" or for something truly upscale "Wai Waterfront Restaurant"
Of course, Australia is full of amazing places to eat, from Melbourne and its European influence and underground hidden gems to dining under the stars at
Ayers Rock/Uluru
.
If you are a true foodie let us book you on a Zest Food Tour in Auckland or Wellington, New Zealand. These are an amazing way to get a great taste for the region and meet the people behind the scenes.
Our staff at Go Walkabout Travel are regular visitors to the above destinations and we all love our food. For this reason, we know all the great places to eat from the hole in the wall to the five-star cuisine. Ask us for our recommendations and allow us to assist you with pre-booking those hard to get into places or designing you a whole culinary and wine experience just for you, and remember if you ever run into a bathroom scale in your hotel room do as I did and throw it in the wardrobe!