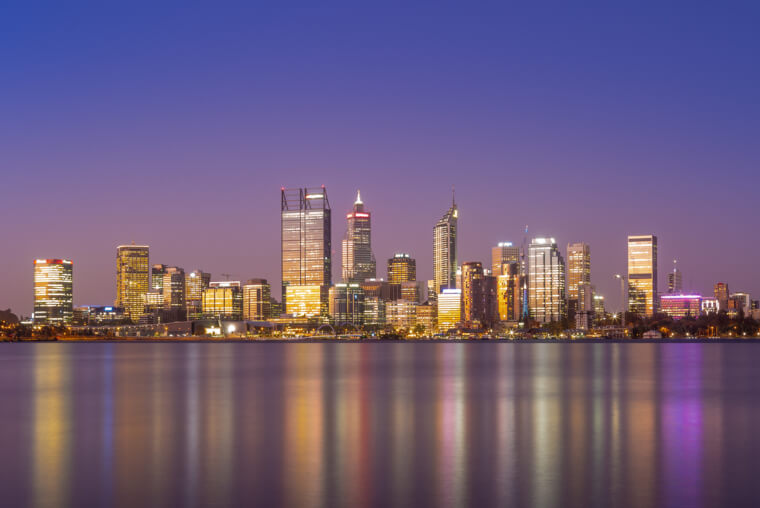 G'day, Folks,
So here I am back home in Perth, Western Australia. I often feel like we are the forgotten State for North Americans, but we are well worth the visit!
So here are my facts and travel tips for visiting Perth, Western Australia, and the surroundings.
1/ Did you know we have the highest population per capita of self-made millionaires in the World in Western Australia? Yep, it is a fact. We are a thriving mining State, and there is plenty of money floating around.
2/ Perth has over 3000 hours of sunshine per year, making it the sunniest capital in the world.
3/ Tourists flock to our State during wildflower season. Our wildflower season begins in the north of Western Australia and slowly makes its way down to the south over approximately six months. A self-drive to see the wildflowers is genuinely something special.
4/ The biggest rock in Australia is not Uluru (Ayers Rock); it is actually in Western Australia and is called Mt Augustus.
5/ We also have the largest inner-city park in the world. Kings Park is a must-visit when in Perth and a great place to have a picnic or a walk with some fabulous views of the city day and night!
6/ A short boat ride away from Perth and Fremantle (Freo) is Rottnest Island (Rotto) –  this is our local playground. A visit to Rotto should be on every visitor's list for either a day trip or a few nights if you have the time. Make sure to hire a bicycle and say hello to our friendly Quokka's!
7/ The south of Western Australia is full of great things to do, from Margaret River, our wine region (plus great beach areas), to Denmark and Walpole for our excellent Treetop walks. We also have the Jenolan Caves. The southern part of Western Australia is a great self-drive trip, and I recommend at least five days.
8/ The north of Western Australia is vast, and there are many different regions. Make sure you go and swim with the Whale Sharks and visit Ningaloo Reef (great for those divers and snorkelers) or see some dolphins in Monkey Mia. Or how about going up to Cable Beach in Broome and riding a camel on the beach. If you want to get into the real outback, jump on a small group tour that starts in Broome and ends in Darwin. Go through the majestic Bungle Bungles, look for Crocs in Kununurra.
9/ We can get to 46c on a Summer Day in Perth, and we just did two weeks ago. Hence make sure you contact us before planning a trip here as the weather is very different across our vast state – and if not designed right, you may have a miserable time.
10/ Our size is one-third of Australia – so as you can imagine, we have so much to do and see.
11/ Western Australians are nicknamed Sandgropers.
12/ Make sure you look out for our beautiful Black Swans as well.
I could go on and on with facts and travel tips for my home.  If you are planning a trip down under then, please use the link below to contact me.
Cheers,
Dianne.