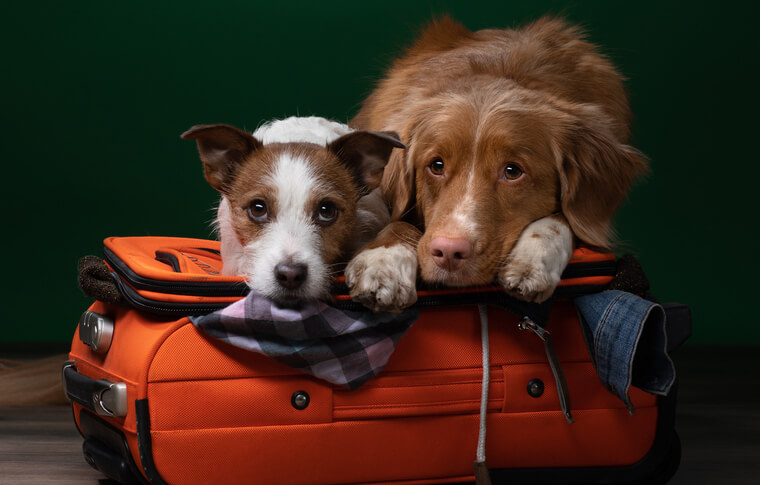 G'day, so we have helped you plan a trip to Australia and New Zealand and now you are wondering what else needs to be completed before you depart on your vacation of a lifetime. This blog post is for you!
Here is my list of what I do before traveling to Australia and New Zealand to make my life easier.
1/ Call the credit card company and advise them I am heading overseas. I also usually visit my bank about a month prior to departure and ask them to check for any scratches on my debit card. If I think the card may be quite scratched up I ask them for a new one there and then. If they decline and say there will be no issues, I advise them that debit machines in Australia and New Zealand could be set differently and not handle scratches so well, so please give me a new one!
2/ Check out what the baggage limits are on the flights and then start writing my list of what needs to be packed. As I pack I usually cut and cull everything back. I always try and remember to weigh my bag before as airlines these days have no problems with stinging you for excess baggage. As I travel as a single I travel with one bag only.  I recommend to those of my clients where there are several of you to mix some of each other's clothes in each of your bags. This way if a bag does go walkabout you still have some clothes in one of the bags.
3/ Either leave a copy of all the legal documents you are carrying at home with someone, or give a copy to your Travel Agent. Many of our clients send copies to us to hold onto, so if they do lose anything on their trip they know we can get them straight down to them. Another option is to scan them into your computer and email them to yourself (as long as you have access to your email whilst you are away)
4/ Check on your Travel Insurance and make sure you have an emergency wallet card on you at all times. As far as I am concerned there is never too much insurance when it comes to visiting Australia and New Zealand. It is very costly to end up in a hospital room.
5/ Start looking at your electrical goods that you may wish to bring to the South Pacific. Ask your Travel Specialist about voltage, the type of power plugs that are needed, whether it is worth carrying a laptop, and cell phone charges. Oh, and my biggest advice leave the hairdryers at home. The voltage is 220-240 down in Australia and New Zealand and even if you think a convertor is worth it, trust me it is not! You may find yourself blowing the power circuit out in your hotel room.
6/ If you are on medication get extra supplies and always keep them in their original packaging. The same goes for vitamins etc. Even if you tell the customs officer that the little pill is a vitamin, they will not believe you unless they can see things in the original packaging. Also with the original packaging if you need to speak to a pharmacist when overseas you can show them what the ingredients are in your medication. It is quite common for Australia and New Zealand to call a drugstore product a different name than in Canada or the USA.
7/ Make sure you have any Travel Visas that you may need. This includes Visas for any country you may have a stopover in.
8/ Start getting your currency together. Whilst ATM machines are in the South Pacific you should still carry some currency with you to get started. Ask for smaller denominations only.
9/ Start watching the weather in Australia and New Zealand. This should give you a guide on what to pack and what to be prepared for.
10/ Re-confirm your flights with the airlines 24-48 hours prior to departure. Check your seat requests have been made, your frequent flyer numbers are in the booking, and that the airline or your Travel Agent has entered in your meal requests if you have any.
11/ Make sure you put luggage tags on your baggage and the address is back to someone in your home city who is home!. Never ever put your own home address on your baggage unless someone will be home to receive the bags if they get lost. You do not want to know how many times I have had clients declare their bags are missing, to then arrive home 4 weeks later and find they are sitting on their doorstep.
12/ Leave a copy of your itinerary with a friend and/or loved ones so they can find you in any emergencies.
13/ Get your cell phone unlocked if you plan to use it in Australia and New Zealand. Roaming rates can be a big rip-off. Buy a sim card when you arrive and advise your Travel Agent and family of your phone number.
These things should give you a head start on what you need to do when you plan a trip to Australia and New Zealand. When using GoWalkabout Travel as your specialist, we assist you with the above, and also offer more advice to make sure the planning of your vacation and the actual vacation itself goes as smooth as possible. Contact us today for more information.