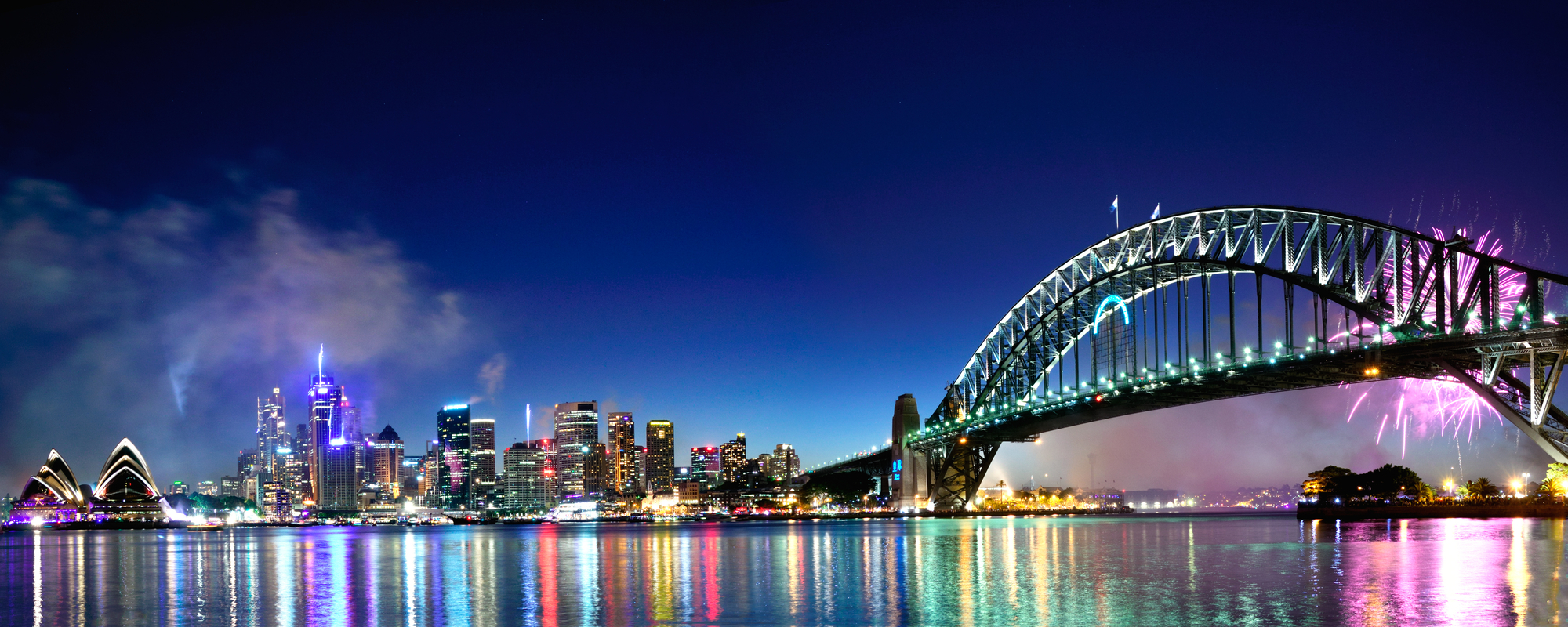 Sydney Australia the city I was born in and the vacation gateway for those tourists traveling from Canada and the USA. There is honestly so much to do and see in this city and I recommended you have at least 3 days here minimum just for a taster! So here are my personal favorites on what to see and do in Sydney Australia.
Visit the Markets in Sydney Australia
As far as I am concerned there is nothing like a morning at the markets. Sydney has an abundance of them in different areas and all you have to do is either ask your hotel reception or grab the local paper to see what is on and where. If you are a big foodie then head to a great produce market, you will find some amazing local stalls which will have you stocking up on herbs, spices, honey, and many other locally made goodies.
Take a Sydney Harbour Cruise
This is a must! I do recommend doing at least one cruise that has some form of commentary on board, whether a morning/afternoon tea coffee cruise or a lunch or dinner cruise. Without commentary, you do not get any of the histories and this area does have a story well worth hearing. If you really want something special then your Australia Travel Specialist can book you on a small-group boat tour with a local, you get to totally laze around in the harbor, swim, and just enjoy some downtime whilst sightseeing. Once you have been out on the Sydney Harbour on a tour you can start catching the local ferries yourself, but remember there is no point going out somewhere if you have no idea what you are looking at! Oh, and going on a ferry under the Sydney Harbour Bridge is pretty amazing!
Walking Tours in Sydney Australia
Walking/Hiking.. exercise!  let us face it… it is so easy to indulge when on holiday and my favorite thing about Sydney is you can indulge and work it off at the same time! Bondi Beach in Sydney (pronounced Bond-Eye)  is very famous and even more well known is the beautiful Bondi to Coogee coastal walk. This 6km walk offers some amazing coastal scenery and is a photographer's dream. The best part is you can go hang in the cafes at the end! Drop in to one of my personal favorites The Three Blue Ducks in Bronte.
Cycling Tours in Sydney
Since we are on the topic of exercise, another one on the top of my list is a cycling tour of Sydney. Now do not panic, this is not a hard-core Tour de France type cycling trip. This is a see some of the areas where you would not go on a bus-type tour! These tours are great for old, young, families you name it.
Cooking Classes in Sydney
Now, this is a stupid question… but do you love food? Well, why not have us check out if there are any culinary classes when you are visiting Sydney. When people think of Australia they often do not think of food, well let me tell you they have it very wrong! We have some very famous Chefs and Sydney has many of them. Would you like to learn to cook Seafood better, then how about a Cooking Class at the Sydney Fish Markets? (I am about to do one of these myself), or if you have more of a sweet tooth you could do a class with a Patissiere … the best part is you get to eat the food at the end… so make sure you do the cycling tour above beforehand!
Sydney Harbour Bridge Climb
The beautiful Sydney Harbour Bridge offers an amazing bridge climb. This climb is for those who have a bit of adventure in them or would even like to conquer a fear of heights! There usually operate several times per day and I always advise to do it around the weather… i.e if it is the thick of summer in Australia, I would advise doing a sunrise climb it is way too hot otherwise. You are harnessed in and they even do an alcohol breathalyzer test on you when you arrive.
Learn to Surf when visiting Sydney
Surfing baby! Come on how many of you have tried to surf before? We have a few amazing learn-to-surf schools in Sydney and our clients love them. Now remember with a 2-3 hour lesson you are not going to be riding the waves like the big guns.. but this is a great way to try and learn a few things. Once again young, old, families all love it.  You can always hire a surfboard afterward if you want to keep trying.
 Sydney Opera House Tour
The Opera House really does go without saying.  You can easily spend a day in the beautiful Rocks area learning about our history and then go across to the Opera House and look at this amazing structure. Did you know that the man who designed the Opera House never got to see it after it was completed! If you are not interested in seeing a show then you really must do a one hour tour through the inside of the Opera House at least to hear the history. For those who want to see a show then your Australia Travel Agent can book this for you as well.
Sydney Museums and Art Galleries
Museums and Art Galleries are always worth visiting in any city you go to and Sydney is no exception. If you have time then use the local hop-on/hop-off bus and wander the city and venture into these galleries. They are a lovely low-key d
What to see and do in Sydney Australia… it is never-ending!
A few more things… A ferry across the Harbour to Manly Beach for the day is great… head across to Taronga Park Zoo… Darling Harbour ( a great place in the evening especially) … The Sydney Tower… Chinatown… The Botanical Gardens… there is so much more to see and do in this amazing city.
So there you have my list of what to see and do in Sydney Australia.  Truthfully you could easily spend a month in Sydney and still feel like you have missed a whole lot! Whilst it is easy to label it as " just another big city" in my eyes it is far from that!
If you are planning to head to Australia and want to visit Sydney then remember to contact your Sydney Australia Travel Specialist. We will tailor-make you an amazing trip to Australia. Our clients are located right across Canada and the USA from Saskatchewan, Edmonton, Calgary, Manitoba to Atlanta, Phoenix, New York, and more.
Cheers Dianne.
Are you still after some more information on what to see and do in Sydney Australia? Check out some of the links below.