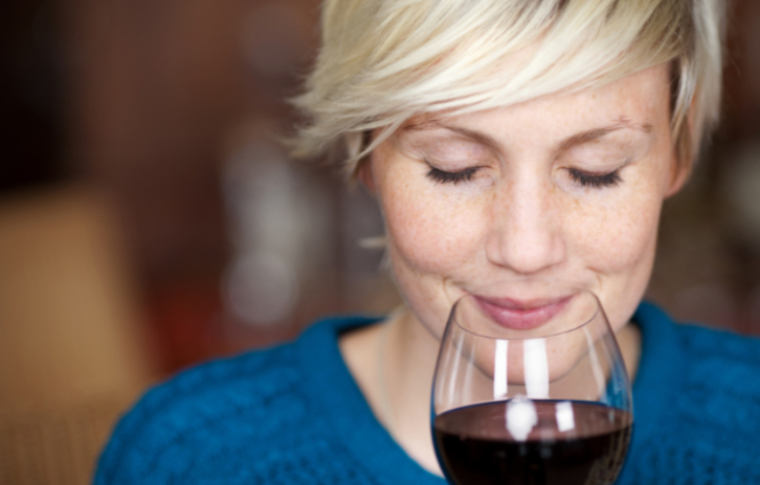 G'day, folks! Dianne here from Go Walkabout Travel, your travel expert for Australia, New Zealand, and the South Pacific Islands. I recently had a client ask me, "Where do I go wine tasting in New Zealand? What's the best way to do it?" To answer, I thought I'd write a blog post so that all of you can learn about the best Wine Regions in New Zealand.
Wine Regions in New Zealand: Orientation 
First, learn the lingo. Locals like to shorten things, and wines are no exception. Cabernet Sauvignon becomes "Cab Sav" and Sauvignon Blanc (white wine) becomes "Sav Blanc."
Second, combinations of grapes are common in New Zealand, so don't be surprised to see a Cab Sav Merlot with a bit of Burgundy and Bordeaux mixed in as well.
Next, learn where the wine trail is. Most NZ wines are produced along a line that travels between Napier on the East coast of the North Island, in a southwesterly direction towards Wellington, and then across the water to the top of the South Island. By no means is this the only part of New Zealand that produces wine — the world wines most southerly grape-growing region is near Queenstown. However, due to its specialized climate, the "wine trail" produces the most.
New Zealand has been making wine since the early 1800s. Grapes grow well there, thanks to a temperate, maritime climate where you're never more than 120 kilometers (75 miles) from the ocean. The most well-known grapes in New Zealand are Sauvignon Blanc and Pinot Noir. However, there are plenty more varietals than just those two. No matter where or what you taste though, you may notice that New Zealanders especially enjoy very dry wines, even in varietals that are sweet elsewhere around the world. A New Zealand Riesling, for example, tastes quite dry.
Okay, now that we've learned some of the basics, it's time to learn the three most popular places to taste wine in New Zealand!
Marlborough Wine Region in New Zealand:
By far, Marlborough produces more wine for international export than anywhere else in the country. So if you've tasted New Zealand wine styles at home, then you've probably had a bottle from Marlborough.
Marlborough is in the Northeast corner of the South Island. It is where the ferries to and from the North Island arrive and depart. It is also home to the beautiful Marlborough Sounds, with its delicious green shell mussels and calm, peaceful inlets. The largest town in the region is Blenheim, and many of the accommodations are in and around town. However, there are some truly special resorts out in the Sounds that can arrange wine tastings for the day, if you wish!
The Marlborough region put New Zealand wines on the map, for its ideal conditions to grow Sauvignon Blanc grapes. It is cool, sunny, and relatively dry, with very fertile soil. Some of the best and most exciting Sauvignon Blancs in the world are produced here, along with good Pinot Noir, Chardonnay, and others that are beginning to gain in popularity. There are several wine and food festivals in Marlborough each year, though the Marlborough Food & Wine Festival is New Zealand's oldest and arguably biggest.
One of our favorite ways to visit Marlborough is to do a half-day wine tasting tour in the morning, and then launch out into the Marlborough Sounds for an afternoon cruise to taste local seafood paired with perfect local wines. This way, you get the best of both land and sea!
Hawke's Bay Wine Region in New Zealand:
Hawke's Bay is New Zealand's second-largest wine region, after Marlborough. It's located on the North Island, cutting a large backward "C" out of the Eastern shoreline. The biggest town, Napier, is home to colorful art deco architecture, thanks to a devastating earthquake in the 1920s that caused the town to be rebuilt. The area is also home to Cape Kidnappers, which is a jaw-droppingly gorgeous golf course and luxury lodge.
Hawke's Bay has been producing wine since the mid-1800s and has earned an excellent international reputation for both white and red wines. The diversity here sets it apart. You'll find excellent Bordeaux blends and Chardonnay, as well as Syrah, dessert wines, and everything in between. Its landscape allows for its variety, with good sun, moderate rainfall, plains, and hillsides. Like Marlborough, there is enough food and wine culture here to support lots of festivals, like the Food and Wine Classic held twice a year.
Wine touring is the most popular tourist activity in Hawke's Bay for our clients. There are so many varieties here, that true wine lovers find themselves in heaven. Plus, there are welcoming cellar doors at not just large internationally-renowned wineries, but also at tiny family-owned ones. Small group or private tours are best, and you can even bike from place to place!
Central Otago Wine Region in New Zealand:
Just east of the adventure capital of New Zealand, Queenstown, you'll find the Central Otago Wine Region. This is the most southerly wine region in the world. Easily visited as a half-day or full-day tour from Queenstown, Central Otago's wines have only gotten tastier as Queenstown has grown in popularity.
Red wines dominate the scene here, especially Pinot Noir. In fact, some of the best Pinot Noirs in the world come from Central Otago. The terrain here is mountainous, and the landscape is stunning. You're nestled within the foothills of the Southern Alps, with rushing rivers and snow-capped peaks. The vines here get the best views in New Zealand!
Our clients love wine touring in Central Otago because it's so close to so many of the other attractions they want to see and do in New Zealand. The other two places in this blog are lots of fun with more to do than just wine, but nowhere can beat Queenstown in terms of the number and variety of activities!
Different Wine Regions in New Zealand: 
In addition to these three popular wine industry regions, there are several other locations around New Zealand that produce world-class wine. It's tough to escape the vines no matter where you go! Here are the most special areas, traveling from North to South:
North Island:
Northland
Waiheke Island near Auckland
Waikato and Bay of Plenty near Rotorua
Gisborne on the East Cape
Hawke's Bay
Wairarapa and Martinborough, outside Wellington
South Island:
Marlborough
Nelson
Canterbury and Waipara, outside Christchurch
Central Otago
How to tour wineries in New Zealand? 
One of the great things about wine touring in New Zealand is that there are so many different ways to do it. You can visit many of the winemakers all on your own, driving right up to the cellar door! Or consider renting bicycles, since drunk driving is just as illegal in New Zealand as it is at home.
Bicycling or e-biking is a great way to visit wineries since even the biggest wine-growing regions aren't all that big. You can easily get from one vineyard to the next without much hassle, especially in Hawke's Bay and Marlborough where the roads are less hilly.
One fantastic thing about International wine tasting in a country that's so remote is that many cellar doors in New Zealand still don't charge for tastings. They don't even require that you buy any bottles most of the time (this isn't Napa, after all!) Just make sure, if you're going on your own, that you plan your route in advance to ensure that the wineries you like have open cellar doors when you want to go.
Of course, our most recommended way to go wine touring in a New Zealand vineyard is by small group tour or private guide. That way, not only does someone else handle all the driving, but you also get insider access to places you wouldn't be able to visit on your own and an expert to explain what you're tasting. In most places, you can combine a half-day New Zealand wine tour with something else, like a boat cruise in Marlborough or art galleries and Maori culture in Hawke's Bay. Hawke's Bay even offers wine tours by bike with a guide.
So however you like to have your grape variety, whether paired with local seafood or off the back of a bicycle, New Zealand has a way for you to do it. Time to stop hesitating… contact us to start planning your trip to visit the diverse regions in New Zealand!