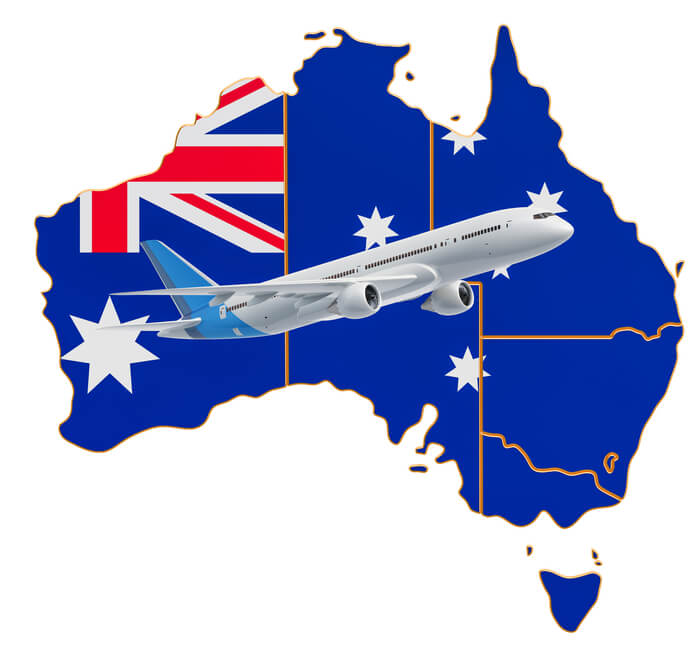 G'day, As most of you know I am an Aussie and regularly travel home several times per year. I have flown every route there is to get down to the South Pacific, so I think it is safe to safe I am an expert who knows what works and what does not work. Here are some of my tips when looking for your flights from Canada and the US to Australia and New Zealand.
Cheers,
Dianne.
How early should I book a flight to Australia and New Zealand?
Never ever wait until the last minute to book flights to Australia and New Zealand or the South Pacific Islands. This end of the world is very different from Europe and Cuba/Mexico when it comes to booking airfares. Flights can usually be booked approx 330 days in advance.
Why do the prices change so much on flights to Australia and New Zealand?
Since most people do not know how pricing works on flights, let me give you an idea.
If the flight has 450 seats, the airline may allocate the first ten seats to Australia at 1500.00 per person. Once those ten seats have gone, they may assign the following ten seats at 1700.00 per person; once those ten seats are booked, the following ten seats may be at 2100.00 per person, and it goes up and up until you hit the costly seats and the flight seats are all booked out. Seats on flights are being sold 24/7 right around the world so you should never expect that someone else is not looking at the exact same flight you are and who may snap up that booking instantly.
Will there be a seat sale to New Zealand or Australia?
There are never any guarantees on seat sales. Just because a great airfare came out the same time the year before does not mean it will be the same the following year. Airlines base their seat sales on many reasons. Is there a big conference on or Christmas travel, is it peak season?
See the point above this question on why you should still book early!
Will it be cheaper if I buy multiple airline tickets?
Never try and play the game of booking multiple tickets to save money. Airlines make regular schedule changes, and if one of them changes a flight that has you miss-connecting,  neither airline has to assist you if they are on different bookings. This means you could be out even more money than paying for a whole through-fare ticket or, worse, still stranded if your flight is delayed when you are traveling. The only way airlines assist you if any delays are if all of your flights are on the same ticket! Please do not make this costly error as it may catch up with you.
What airline should I book if I want a stopover in the South Pacific?
Base your airline choice around the airline's hub country if you wish to have some stopovers. For example, it is often cheaper to fly to Australia with Air New Zealand and have a stopover in New Zealand than it is just to fly to New Zealand on its own. Another example… if you wanted a stopover in Singapore then you would fly with Singapore Airlines to Australia or New Zealand and have your stopover in Singapore on the way through. As mentioned most national carriers usually land in their home country when flying to the South Pacific, so why not utilize what is often a free stopover (of course you still have to pay for your own hotel!)
Below are a few more airline choices that may offer you the option to stop over in their hub country.
Fiji Airways:  Flights from North America through Nadi Fiji to Australia or New Zealand so you can request a stopover in Fiji.
Air Tahiti Nui: Flights from North America to Papette Tahiti then onwards to the South Pacific. You could have a stopover in Papette and then head over to Moorea or spend some time in a luxury overwater bungalow in Bora Bora.
Take note of the Taxes and other surcharges on your airline ticket!
Do the math on the total cost of the airfare. Just because it seems cheap it may not be if the taxes and fuel surcharges are added on. Each airline has different fuel surcharges and also every airport you land at has its own taxes.
Look at the flight times between Canada or the USA to Down Under.
Yes, it is fabulous if the airfare is cheap but if it means another 15 hours of flying time or a really long layover in the middle of the night where your choice is paying for a hotel or trying to sleep on an airport floor then it really is not worth it! Time is really valuable and if you only have so much vacation time then do you really want to be spending it in airports?
Are you traveling solo or with others?
This is a big one. When you are a backpacker or on your own and have all of the time in the world with no commitments then you do not mind taking the cheapest fare with many stopovers. The opposite can be said with a young family with three kids who may just want to get from A to B the quickest way possible. Make sure you remember to weigh up all of your flight options if you have travel companions.
Holy Guacamole you have sure confused me… can you help us book a flight?
We sure can! When making a decision on how to choose your flights from Canada and the US to Australia and New Zealand remember to rely on your Travel Specialist. GoWalkabout Travel staff knows all of the airports, airlines, and routings to get you down to the South Pacific. If you are about to pay a lot of money departing from Canada or the USA and fly for 14-15 hours minimum why would you not want someone to assist you with making a decision and guiding you?
To find out more info on flights please contact us using the button below!