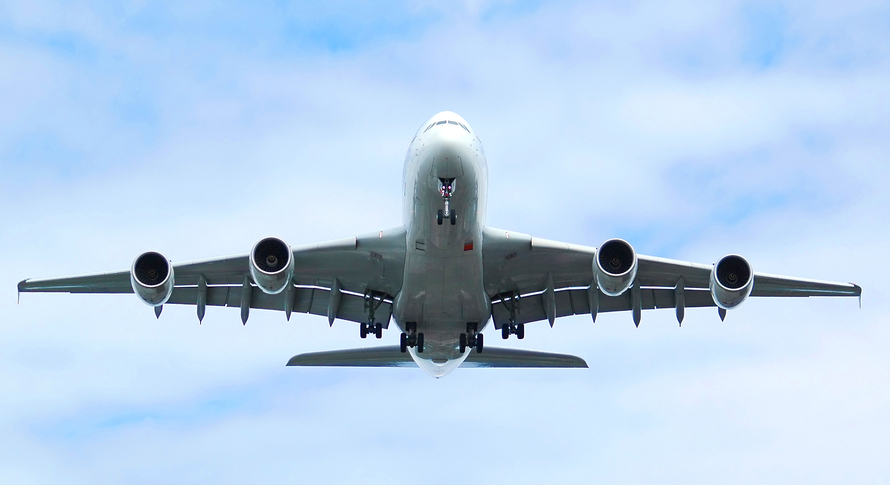 Hi, again folks. This is Dianne, your travel specialist for Australia, New Zealand, and the South Pacific Islands. For this blog post, I thought I'd give some info that applies to every single client since every client flies to reach their vacation destination. That question is: what types of seating classes are on flights to the South Pacific?
While there are at least a half dozen airlines that fly the long haul from North America to Australia, New Zealand, and the South Pacific, I'm going to focus on just three of them here. Air New Zealand, Qantas, and Air Canada. These are, in my opinion, the three best in terms of quality. They also offer the most flights and routes, so are the most common for our clients to fly.
What types of seating classes are on flights to the South Pacific? 
There are three main classes of service on flights between North America and Downunder. These are Economy Class, Premium Economy, and Business. Some flights also have First Class. Within each class, you'll find a variety of seating options. But for our purposes, the easiest way to think about the different seats on an airplane is through these three classes. Once you've chosen which class best suits you, then you can focus on the little differences between seats within that class.
Economy Class seating on flights to the South Pacific
We all know what Economy Class is about. "Cattle" class, "Coach…." there are several different names for it, but all of them mean the same thing. These are your standard airline seats, the least expensive on the plane.
Economy Class can be uncomfortable especially for taller people!
In Economy Class, you can expect to feel a little cramped as you try to sleep on the long flights over the Pacific.
The good news about Economy Class…
Is that on international flights, Air New Zealand, Qantas, and Air Canada all offer wine and beer free of charge to all their passengers, regardless of where they sit. So at least you have something to help cope with the long flight!
If Economy Class is all you can afford, then it's still worth doing it to experience a different part of the world.
Economy Class isn't that bad… after all, it still gets you to your final destination. It's that final destination that is of the utmost importance on a holiday.
Premium Economy seats on flights to the Land Downunder
Here's something a little newer to the airline industry. We all know that Economy, Business, and First Class have existed for a long time. But it hasn't been until recently that airlines finally realized how many people needed a comfortable experience across the Pacific… without the $8,000+ price tag of Business Class.
Enter: Premium Economy. It's a whole different animal from Economy. Note that it's also much more than just the "Economy Plus" that you might be familiar with on a few US-owned airlines. The only downside of Premium Economy is that it's not available on all flights across the Pacific, just some. So if getting Premium Economy is important to you, make sure to tell your travel agent so that they book you on the appropriate aircraft.
Premium Economy can make you feel like royalty, especially if you've only ever flown Economy Class.
As one of our colleagues used to say, you could consider Premium Economy a "Business Class Light." The experience is so much better than in Economy, it's like they're from two different worlds.
 Premium Economy is an entirely separate cabin on the aircraft.
That means there are walls separating it from the regular Economy. It also has separate, dedicated flight attendants who only serve Premium Economy passengers. That makes a huge difference when you're on a plane with hundreds and hundreds of people — Premium Economy is quieter, and with more attentive service than Economy, by far.
Legroom and Seat Recline in Premium Economy.
In Premium Economy, you also get several inches more legroom, greater seat recline, a wider seat, and fewer seats across the row — making for more window and aisle seats, and fewer center seats. Many flights also put the Premium Economy seats at an angle from one another, increasing privacy between seats and improving views out the window.
In Premium Economy, you can expect better amenities overall.
The food, the drink, the size of the TV, the plushness of the socks… all sorts of little freebies that make the experience so much more comfortable as a whole.
What is the cost of a Premium Economy Seat to Australia or New Zealand?
In terms of cost, Premium Economy could be anywhere from around $500 – $4,000 more per person each way. It all just depends on the date, availability, and how far in advance you are making the booking.
Business Class Seats to the South Pacific
Air New Zealand, Qantas, and Air Canada all offer top-of-the-line Business Class experiences. You can expect all the amenities a world-class airline provides.
Only with Business Class do you begin to receive…
Complimentary access to airport lounges, speedy check-in, premier food and service, and lie-flat seats (most — but not all — international flights on the big three airlines that we're discussing here have lie-flat bed seats in Business Class).
If you can afford it, then Business Class is by far the best way to go. If you are planning a luxury vacation and staying in an Overwater Bungalow in the South Pacific then Business Class in both directions really tops off the experience.
Connecting to Domestic Flights from Canada and the USA
Most of us will be taking one, if not three or four, connecting flights on either side of the long trans-Pacific leg. You cannot expect these shorter flights to have Premium Economy. This is true for domestic flights within Australia and New Zealand, and shorter international legs between countries.
That makes a big difference in a place like Australia, which is nearly the size of the continental US so you could be flying for 5 hours to get across the country. Keep this in mind as you plan your overall journey from A to B. If you are coming off a long international flight in Premium Economy, you may not like the downgrade upon arrival. Better to improve your experience as you go along. You may consider Business Class for your connecting internal flights, or just prepare yourself mentally ahead of time so you know what to expect.
A note about the islands: You cannot expect to find Premium Economy on flights to small island nations either, including Fiji, French Polynesia / Tahiti, and the Cook Islands. At least for now, these flights have Economy and only sometimes, Business Class as well.
Can I fly in different classes of seats in each direction?
Are you concerned about comfort in Economy, but can't afford to upgrade to Premium Economy (or Business) for the entire journey? Then you might like to mix and match your classes of service. Another advantage of flying on the three premier airlines (Qantas, Air New Zealand, and Air Canada) is that you could do Premium Economy on the way there, and Business Class flights on the way back. Then fly domestically all in Economy. Just as an example.
There are so many options — the most important thing is that you just go! Contact us today to get started, and we'll help you price compare all the different classes and combinations to get the best bang for your buck for your vacation. Then you can just focus on the fun parts of planning a holiday to Australia, New Zealand, Fiji, the Cook Islands, or Tahiti!
If you have any other questions about what types of seating classes are on flights to the South Pacific from Canada and the USA then please do not hesitate to make contact with us!