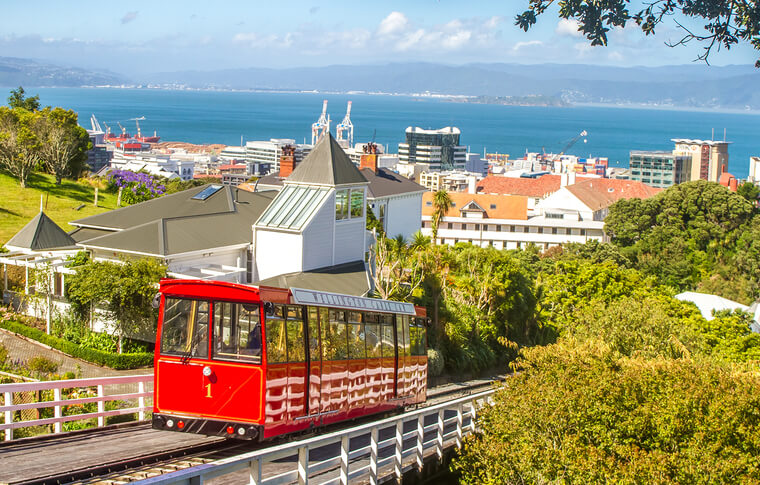 G'day,  This post is all about "The North Island of New Zealand". For a pretty small country, there is quite a lot to see and do. I have put a bit of a list together for certain regions that I enjoy visiting and several things that you should do when in these areas.
Auckland:
Where is Auckland New Zealand located?
The 'City of Sails' – Auckland is New Zealand's largest city, the gateway to New Zealand, and the centre of commerce and industry. Situated on two spectacular harbours, the city is touched by both the Pacific Ocean and the Tasman Sea.
What to do when in Auckland New Zealand:
Small-Group City Tour with a local Maori Guide: Enjoy a full-day city tour and the surrounds of Auckland with a local Maori Guide.
Kelly Tarlton's Sea Life Aquarium is world-famous! Check out the Penguin Exhibition and if you are brave, do some snorkeling with the sharks!
Dinner cruise: Enjoy an evening dinner cruise out on the Auckland Harbour and get a different view of the city!
Waiheke Island: Venture over to the local playground of Waiheke Island for the day and enjoy some local wine!
The Bay of Islands:
Where are the Bay of Islands?
About 3 hours north of Auckland is the spectacular area known as the Bay of Islands. This region, with its long irregular coastline, sheltered waters, and 150 islands, offers endless, exciting variations on a theme of water and land.
What to do when visiting the Bay of Islands in New Zealand:
Hole in the Rock cruise: You can either choose to cruise only, or jump in the water and swim with the dolphins!
Cape Reinga Ninety Mile Beach day tour includes a drive along this magnificent beach and time at Cape Reinga to visit the lighthouse and enjoy views of both the blue Pacific and the deep green Tasman Sea.
Eat Fish and Chips: Buy Fish and Chips from the local Fish and Chip shop in Russell,  sit on the jetty and share them with the seagulls.
Waitangi Treaty Grounds: Visit the Waitangi Treaty Grounds and learn about Maori Culture.
Waitomo:
Where is Waitomo on the North Island of New Zealand?
Located just 3 hours south of Auckland are the world-famous Glowworm caves at Waitomo. A vast underground network of water-sculpted, cathedral-like limestone grottos.
What to do when visiting Waitomo:
Waitomo caves: A guided tour to learn the history of the caves.
Farmstay: Experience something truly special by staying overnight with a local family on their farm.
Rotorua:
Where is Rotorua on the North Island of New Zealand?
Less than 3-hours east of Waitomo you will find the centre of Maori culture in New Zealand, at Rotorua, in the heart of the thermal region. Here, generations of visitors have come to enjoy the healing waters of its thermal pools and marvel at its natural wonders
What to do when visiting Rotorua:
Rainbow Springs – Wild Life Sanctuary: shows you the best nature has to offer – rainbow trout, native and endangered birds including the Kiwi, plus native wildlife.
Maori Hangi (feast)) & Concert: which is a 'must' in the Rotorua area and a highlight of any New Zealand visit.

Small-group tour of Rotorua

: Visit the local areas of the Wai-O-Tapu Thermal Wonderland, Waimangu Volcanic Valley, Buried Village, Te Puia, and more.
Taupo:
Where is Taupo on the North Island of New Zealand?
An hour's drive south of Rotorua is Taupo on the northern shore of Lake Taupo, New Zealand's largest lake. Renowned for its rainbow trout fishing, many people just enjoy cruising or relaxing, while for the more active, there are helicopter junkets, horse treks, bungy jumping, and river-rafting.
What to do when visiting Taupo:
Taupo Jet Boating with one of the most experienced jet boat companies in the world. Thrill to jet-boating on the Huka river and see the mighty Huka Falls.
Polynesian Spa Visit: On your way to Taupo stop at the Polynesian Spa and have a good soak! It is a must!
Tongariro National Park: Journey on a day trip to Tongariro National Park and go on a hike with a ranger. 

 
Napier:
Where is Napier in New Zealand?
An approx. 2-hour drive southeast of Taupo is Napier in the Hawkes Bay Region of New Zealand. This area is well worth a visit if you are into Art Deco and like a drop of good wine!
What to do when visiting Napier:
Play a round of golf: The Napier region is home to the world-famous Cape Kidnappers.
Enjoy a guided walking tour of Napier Town: Learn about the history of this Art Deco town.
Enjoy Indian Food: I hear you saying INDIAN Food! But seriously, New Zealand has some great Indian food. Check out Indigo in Napier.

 

A Full or Half Day Wine Tour: Head out on a small group tour to the local vineyards, or you can even do a cycling tour!
Wellington New Zealand:
Where is Wellington in New Zealand?
Wellington is the capital of New Zealand and it is located on the southeast coast of the southern tip of the North Island. If you are coming from Auckland, Wellington will be about an 8-hour drive away.
What to do when visiting Wellington:
Visit Weta Workshop: Weta Workshop is a New Zealand-based special effects and prop company that works for all types of productions. They specialize in physical props, animatronics, miniatures, models, sculptures, and many other items. If you are a Lord of The Rings or a Hobbit fan, this is a must-visit!
The Museum of New Zealand Te Papa Tongarewa: If you only have one day in Wellington, you must include this fantastic museum!  
Enjoy The Cafe and Foodie Scene: Wellington is New Zealand's Culinary Capital! Make sure you visit Hannahs Laneway to taste local flavors and enjoy the gourmet delights.
Ride the Wellington Cable Car: The Red Wellington Cable Car is one of the most iconic attractions in the city. It is a great way to see some of the sights of Wellington and enjoy spectacular views.
Of course, there are many other areas to visit on the North Island of New Zealand but hopefully, these have been enough to wet your whistle on some pretty special regions of the country.
If you have any questions then feel free to leave a comment or contact us at New Zealand Travel Specialist.
Cheers,
Dianne.